Five ASide Theatre is a company that prides itself on locally produced theatre. We create theatre for the people written by the people about the people.
In The People's Writes we partner with charities, arts organisations and community organisations in devising performances of imminent importance to their communities. Take a look at our latest performance Dorothee in the 18th century on this site.
FASTournament are our school holiday/half term training academy using multi sports and theatre games to promote a healthy lifestyle and community cohesion
FASTrainer is our training programme for workshop facilitators, producers and devisers. Our next training programme will start in Easter 2022.
Mic Lord
Head Coach/Director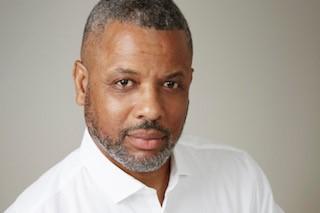 Mic Lord, Mic is a London born, Texas raised Theatre Maker, MC, recording artist, Teacher, Lecturer and Community Advocate.
Since 1993 his Hip hop Freestyle Performance Company Ghetto Gramma has toured extensively across the nation devising theatre in marginalised communities. Performing at Albany Deptford, Battersea Arts Centre. Contact Theatre, Manchester, Derby Playhouse, Nottingham Playhouse, Oval House the companies devised performances invigorate community activism.
He's directed over 100 plays and musicals with his most recent theatre work including Jaberwocky at New Wimbledon Studio and Evita at Epsom Playhouse.
Mic is the former Head of Drama at Ursuline High School, Wimbledon. In 2007 he was the recipient of South London Press Hero Teacher Award.
Since 2018 he has been the Head Coach at Five ASide Theatre CIC a community theatre training company. He's also the founder and Artistic Director of The Peoples Writes a community theatre devising company.
Mic takes an active role within the local community as a Governor at Ursuline High School working on the Sub Committee on Equality, Diversity and Inclusion. He's a Trustee at Apples and Snakes Poetry. Since 2021 he's the current Chair of the Community Committee and serves on the Advisory Council at Polka Theatre.
Suzanne Davis
Theatre Skills Coach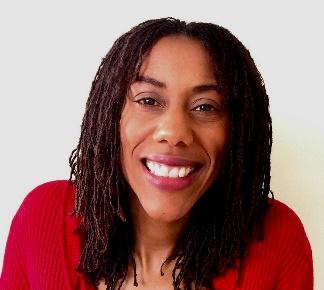 Suzanne Davis Theatre Skills Coach. Suzi is a performer, writer, voice-over artist, dramaturge, drama therapist, Theatre games specialist.
BA English & Literary Studies, Drama & Theatre Studies Middlesex University. MA Drama & Movement Therapy at the Central School of Speech & Drama.
Artistic Director/ CEO Kiddirama Storytelling. www.kiddirama.com.
Acting Credits: Margorie, Mastrosimone's ,'Extremetries' Grace Theatre, Ariel in Shakespeare's 'The Tempest' at the New Wimbledon Theatre Studio, Innes in Satre's 'No Exit' at the Royal Court (Young People's Theatre), Hairdresser 'Waking the Dead' BBC Drama, Nurse, 'Touching Evil' ITV Drama.
Writing credits: 'The Passing of Great Aunt Grace' at the Courtyard Theatre. Children's book, 'Baby Bear & the Night Sky'.
Marianne Davis
Pastoral Coach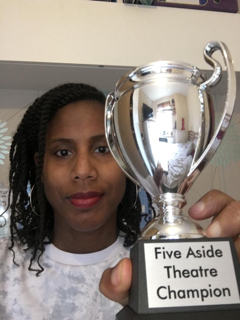 Pastoral Coach. Marianne is a Teaching assistant specialising in supporting students with learning challenges: ADHD, Austistic, Dyslexia SPLD, Processing.
Marianne works in partnership with staff, families/carers, professionals and pupils in our training academies assisting with provision for their well being and engagement in our creativity.
Ebu Blackitude
Producer, Composer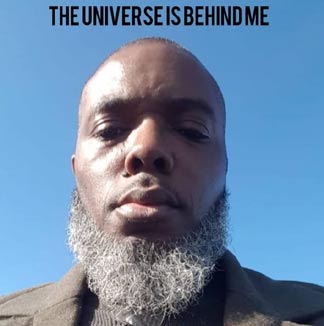 Producer, Composer Ebu Blackitude - DJ, Producer. Producing Credits-'Black Atlantean/Prang!' Gamma LP 'Permanament' (Big Dada), Roots Manuva Album Run Come Save Me.
Big Dada Compilation Album Extra Yard Including Gamma 'Killer Apps','Izwah', New Flesh 'Lie Low', Infinite Livez ft Gamma 'Niceness', Roots Manuva 'Witness the Sword', Shadowless Mixtape 'BabyFardahMuzik', Roots Manuva's 'Babylon Medicine' on 'Awfully' Deep' Album, Juice Aleem Debut Album 'Jerusalaam Come', Juice Aleem album track 'MoorKaBa' Shadowless Remix, Shadowless 'Shadowless Rides Again', Rodney P Holes in the Building Remix, Serocee 'Second Choice' Rum n Bass remix and Eeadiat Ting Brum Jam Records
Keebah, K9beetz
Producer, Composer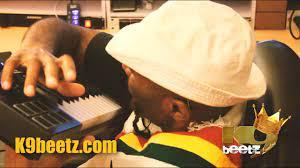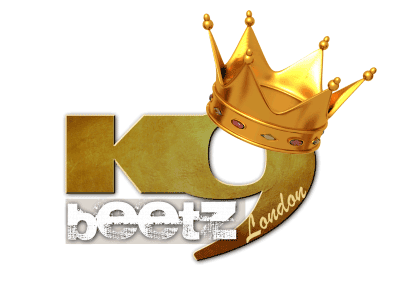 Producer, Composer Keebah, K9beetz has been involved in music for over 20 years, producing solo albums for himself as an artist, in addition to producing and developing groups and not just in hip-hop.
K9beetz has worked with artists in the UK, US, Germany, France, French Caribbean and Jamaica. His musical baseline is 90's boombap hip-hop and he has developed his musicality by classically training to play the piano.
K9beetz is constantly evolving as a music producer and has played, keys, bass guitar and drums in a number of bands.
K9beetz is currently producing projects for a new Neo Soul group (Melonyx) and a Jazz singer (VVN). The sky is limit! Get your hands on some of his beats while you can!